Overview
You train hard day in and day out. You constantly challenge yourself. You relentlessly push your body to its limits with every training session.
Your commitment to training deserves supplements that just work, without compromise - That's why Jacked Factory was created.
Their products are formulated using the science-backed ingredients - tested in the lab and in the gym.
technologies
Shopify
Yotpo
Gorgias
Klaviyo
See Live
Challenge & Solution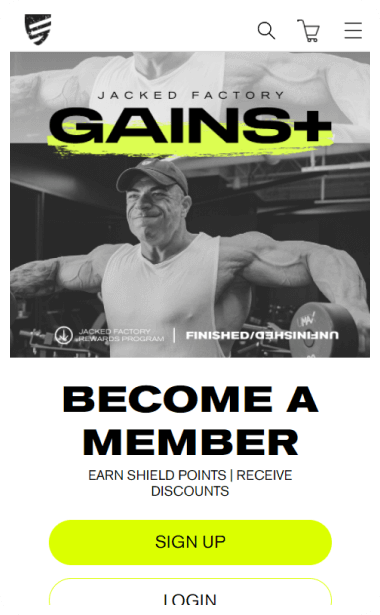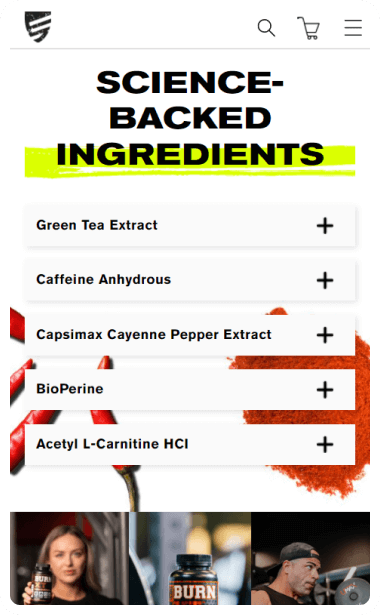 The Challenge
The objective was to enhance the brand and make the subscription service more efficient by including a more sophisticated Recharge integration with the ultimate goal of converting more transactions into loyal customers. The desired result was to establish an ecommerce presence that better showcases the brand.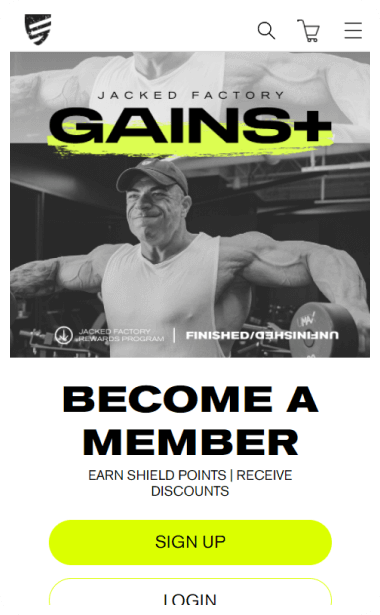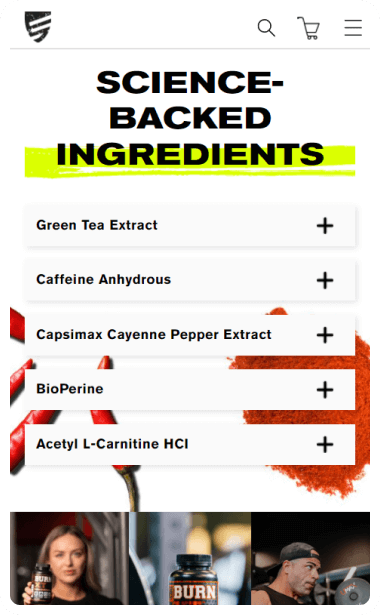 The Solution
After conducting deep research, Xgentech enhanced the ecommerce presence with better representation of the brand through redesigning the website, use of branding elements and creating a consistent experience across all digital touchpoints.
Digital Storefront
The Xgentech team, composed of UX experts and eCommerce web developers, aimed to construct a top-performing and visually striking storefront for Jacked Factory by utilizing the brand Guideline
UX Design
The website was revamped to utilize the screen space efficiently, making it simple for all users to navigate. The new design also features a streamlined method of switching between one time purchase and subscription.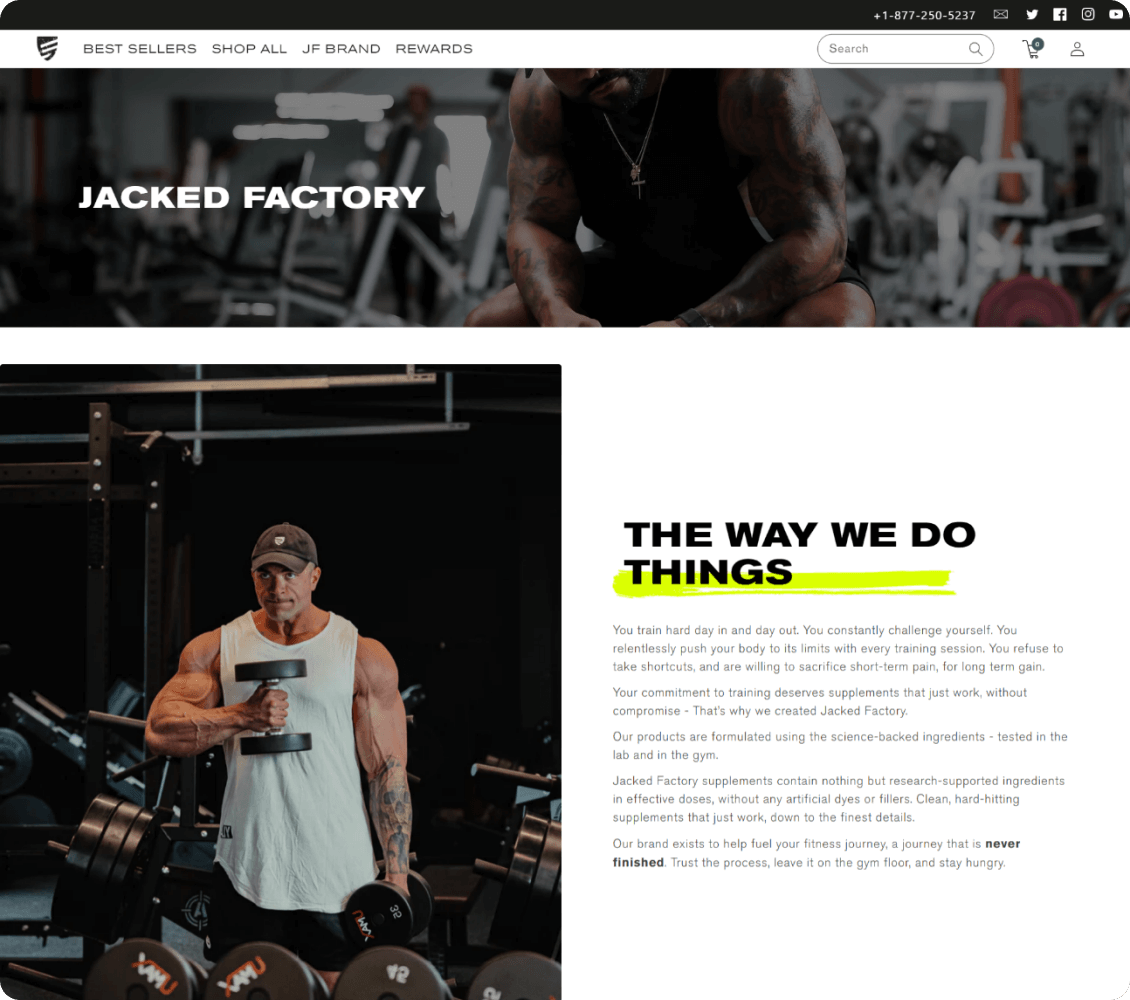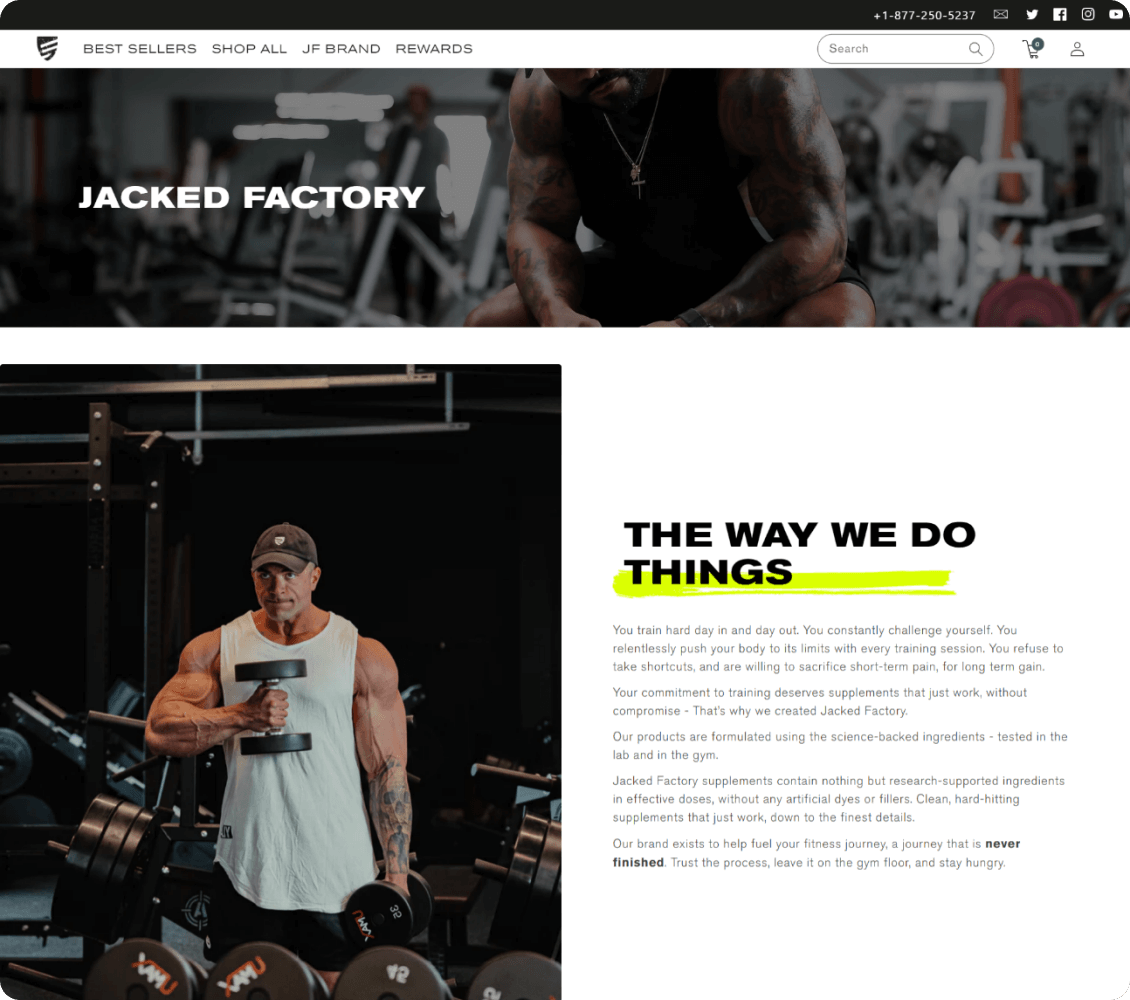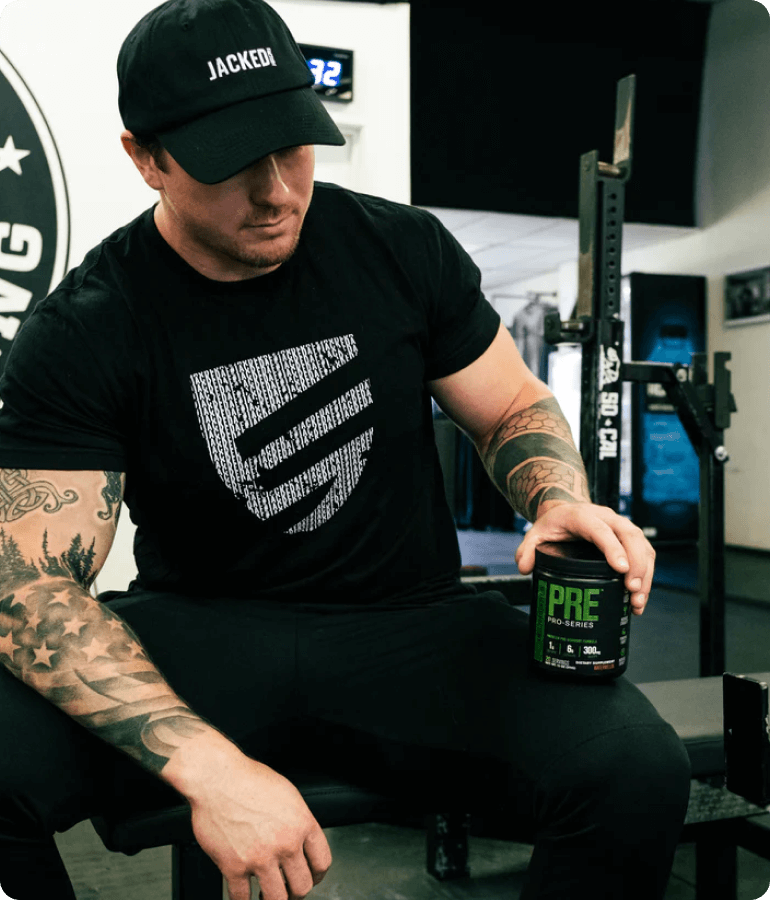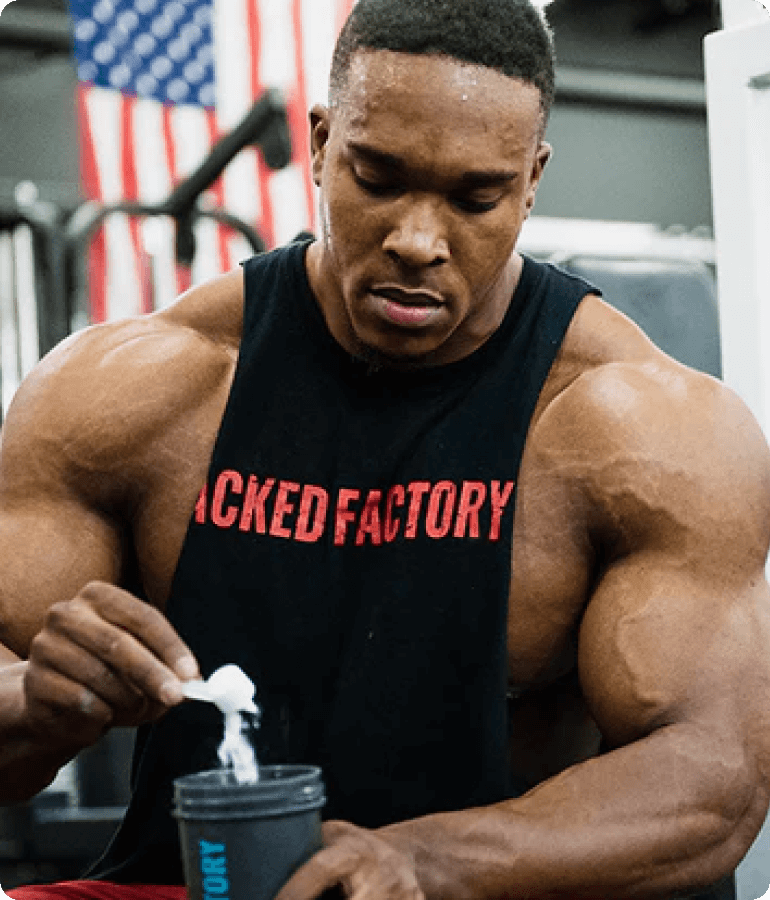 Designed to increase conversions
The product detail pages have been optimized to increase conversions, high-resolution images, Recharge Subscription, and product suggestions.
Technologies
Recharge Subscription
Shopify
Rebuy
Ongoing Support
After the successful launch of the newly developed Shopify Plus website with recharge subscription, Jacked Factory has continued to collaborate with Xgentech through our Priority Support service, which grants them access to our teams for ongoing design and development work to update and expand the website as needed.