Search Engine Optimization (SEO) is a crucial element in any e-commerce marketing plan. The way you manage your online reputation, authority, and search engine results can greatly impact the success of your business. A comprehensive SEO strategy and campaign are essential for attracting new customers, generating leads, and increasing visibility without the need for paid advertising.
Our team has years of experience and has developed the expertise and tools necessary to optimize your e-commerce website for search engines. By working with us, you will have access to professionals who understand the importance of SEO for e-commerce and can tailor the strategy to your specific business and language.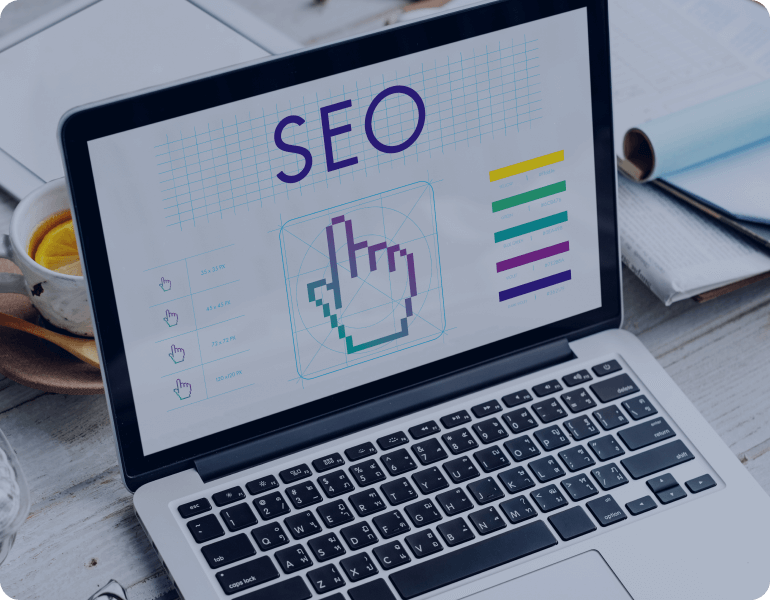 How We Do It
Keyword Research
On-page Optimization
Technical Optimization
Local SEO
Tracking and Measuring
Keyword research
We begin by conducting thorough research to identify the keywords that are most relevant to your business and your target audience. This helps us to understand what people are searching for and how to optimize your website to rank for those terms.
Learn more
On-page optimization
On-page optimization: We then optimize your website's content and structure to ensure that it is search engine friendly. This includes optimizing meta tags, headers, images, and other elements.
Learn more
Technical optimization
We also focus on technical aspects of your website, such as its speed, mobile responsiveness, and code structure, to ensure that it is optimized for search engines.
Learn more
Local SEO
If your business is serving locally, we will make sure your website is optimized for local search by creating citations and building local backlinks.
Learn more
Tracking and measuring
Tracking and measuring: We track and measure the performance of your website using various tools, such as Google Analytics, to understand how well it is performing and identify areas for improvement.
Frequently asked questions
What is SEO and why is it important for my business?
How long does it take to see results from SEO?
What kind of services do you offer as part of your SEO package?
How do you measure the success of an SEO campaign?
How will we communicate during the SEO process?