Overview
The idea of Tropick was sparked when Texas native Monica Millington moved to Singapore in 2017, she was agitated with how sweaty her and her partner were every morning after a short walk to the office and how their work wardrobes did nothing to address the perpetually tropical climate. When she couldn't find an existing solution for him, she decided to make it for all men– and the first No Sweat Shirt was born shortly after. After graduating from The Bridge Fashion Incubator, South-East Asia's first incubation program supporting emerging fashion initiatives, Monica was selected to compete on the hit reality TV series. The Apprentice where her entrepreneurial know-how nabbed her a spot as a top four finalist in the competition. Her mission is to bring beauty into the world, and is actively pursuing new ideas for Tropick.
technologies
Shopify Plus
Shopify POS Integration
See Live
Challenge & Solution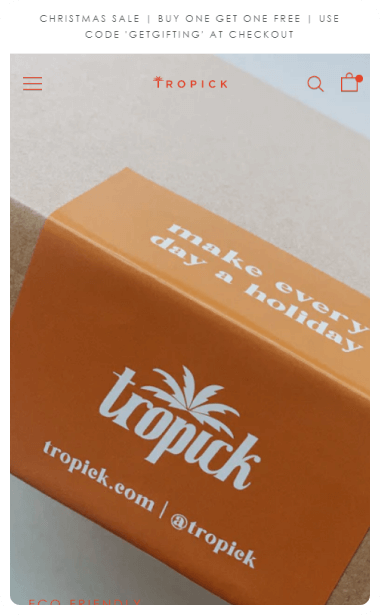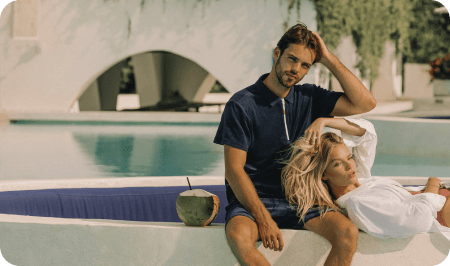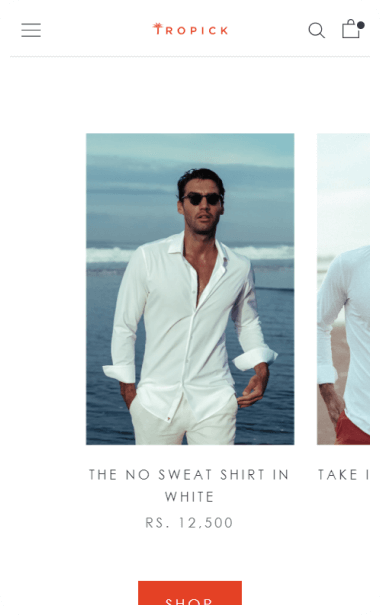 The Challenge
Tropick needed a new e-commerce solution that is easy to manage, optimized for conversions, fast to launch, and reflects the brand's values for CARE & SUSTAINABILITY.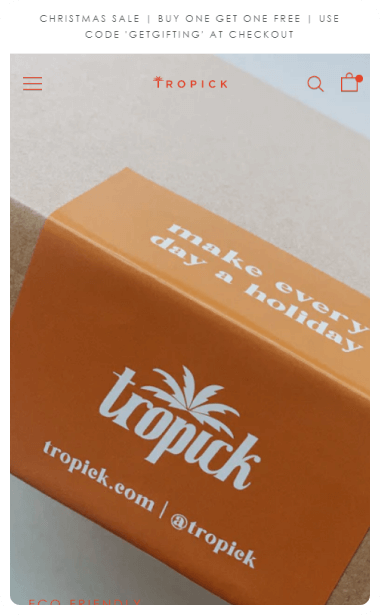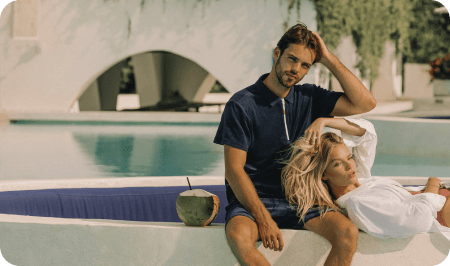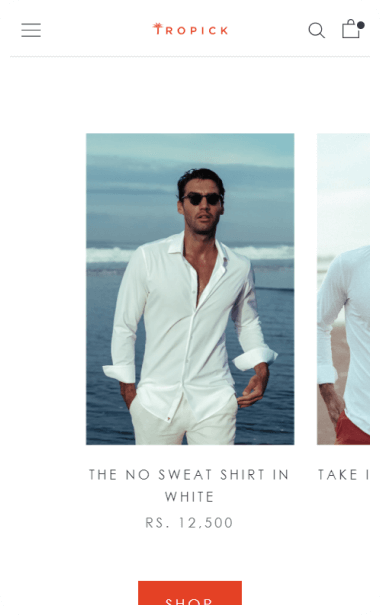 The Solution
We recognized the significance of highlighting the exceptional product and lifestyle photography. Based on this insight, the design concept put the images in the spotlight, serving as a digital showcase for them. Additional product information was presented in a clean and minimal layout, which created an uncluttered and simple feel that complements the images.
Influenced by Content
Tropick apparel is designed to be eye-catching with lively editorial content displayed throughout the website. This includes stunning product photography, a comprehensive CARE & SUSTAINABILITY page, and videos on the home and product pages, bringing the Tropick apparel to life in a unique way.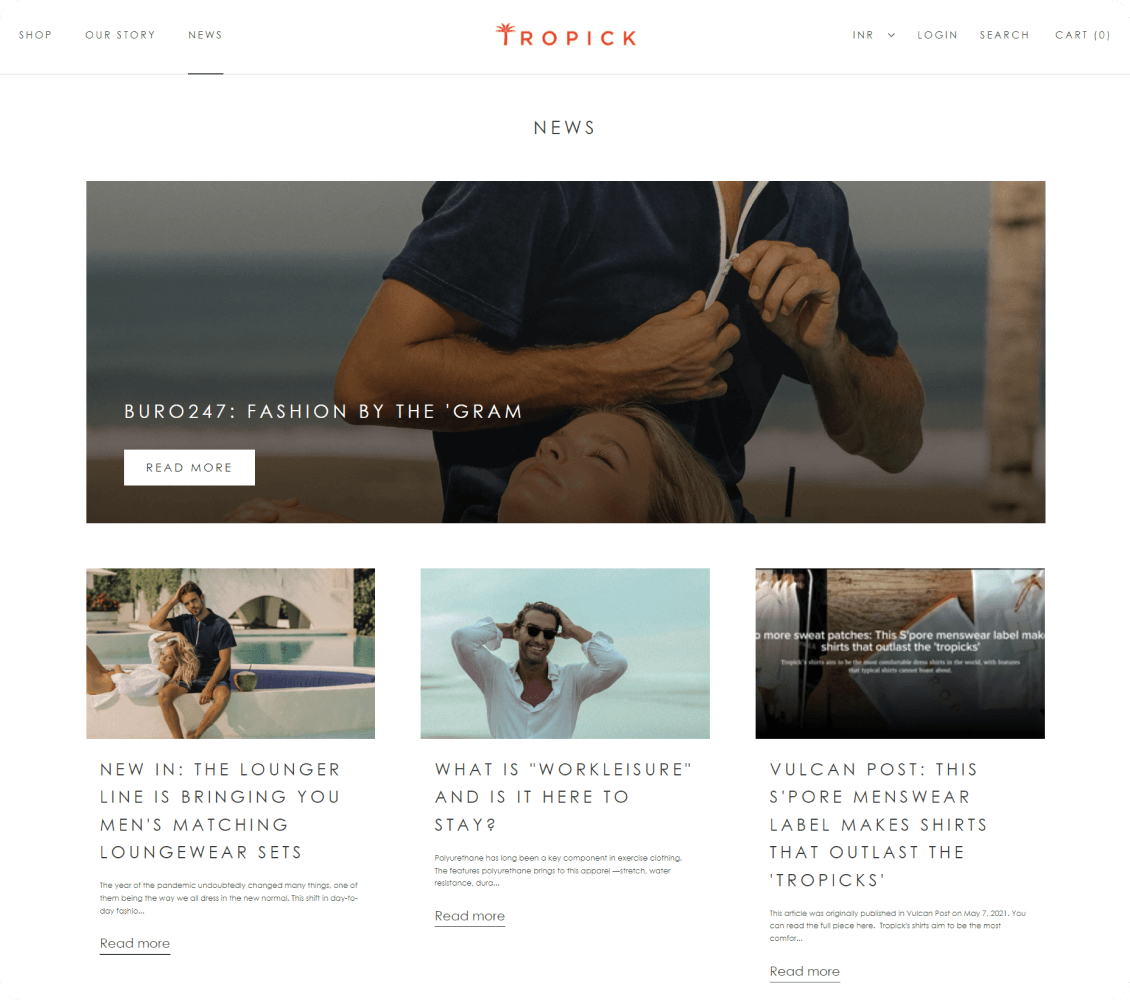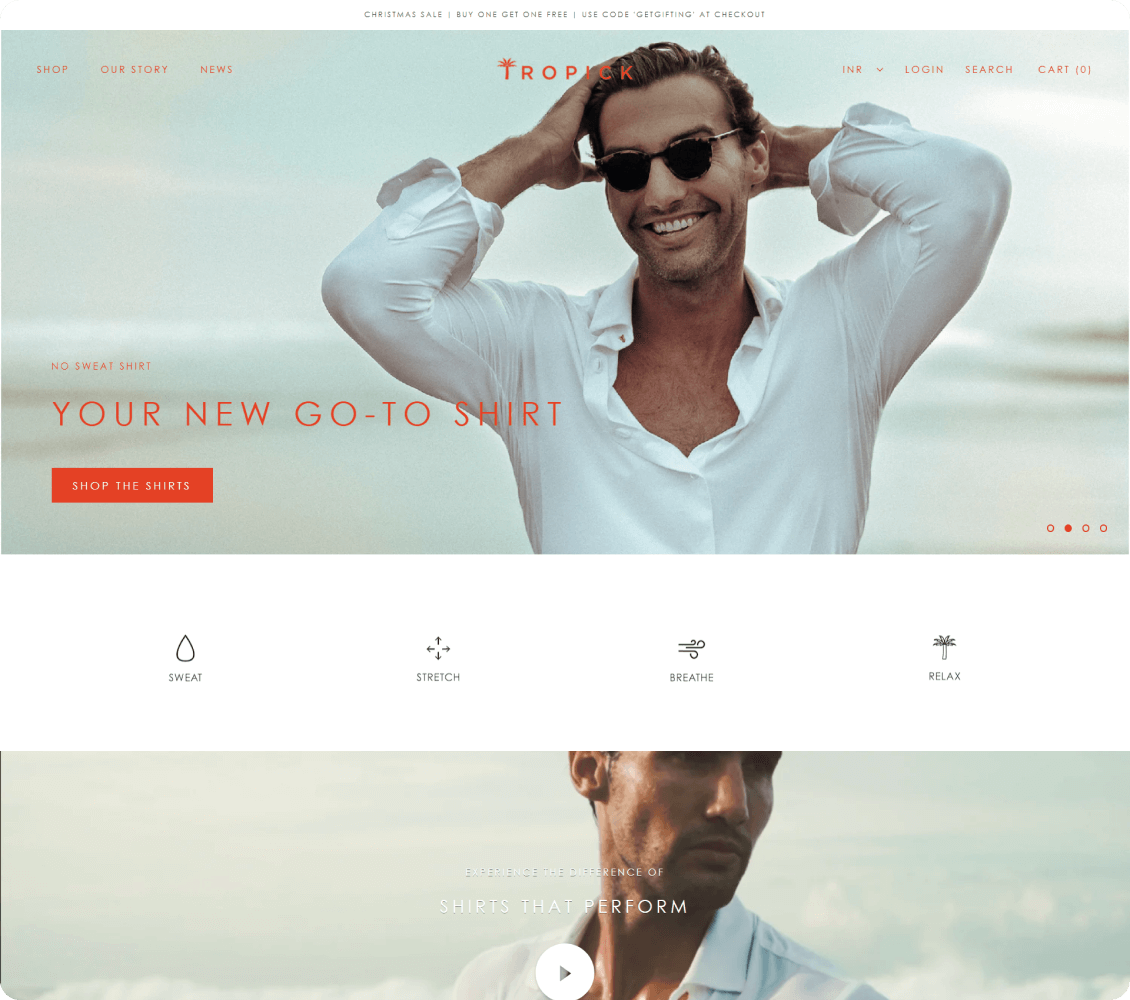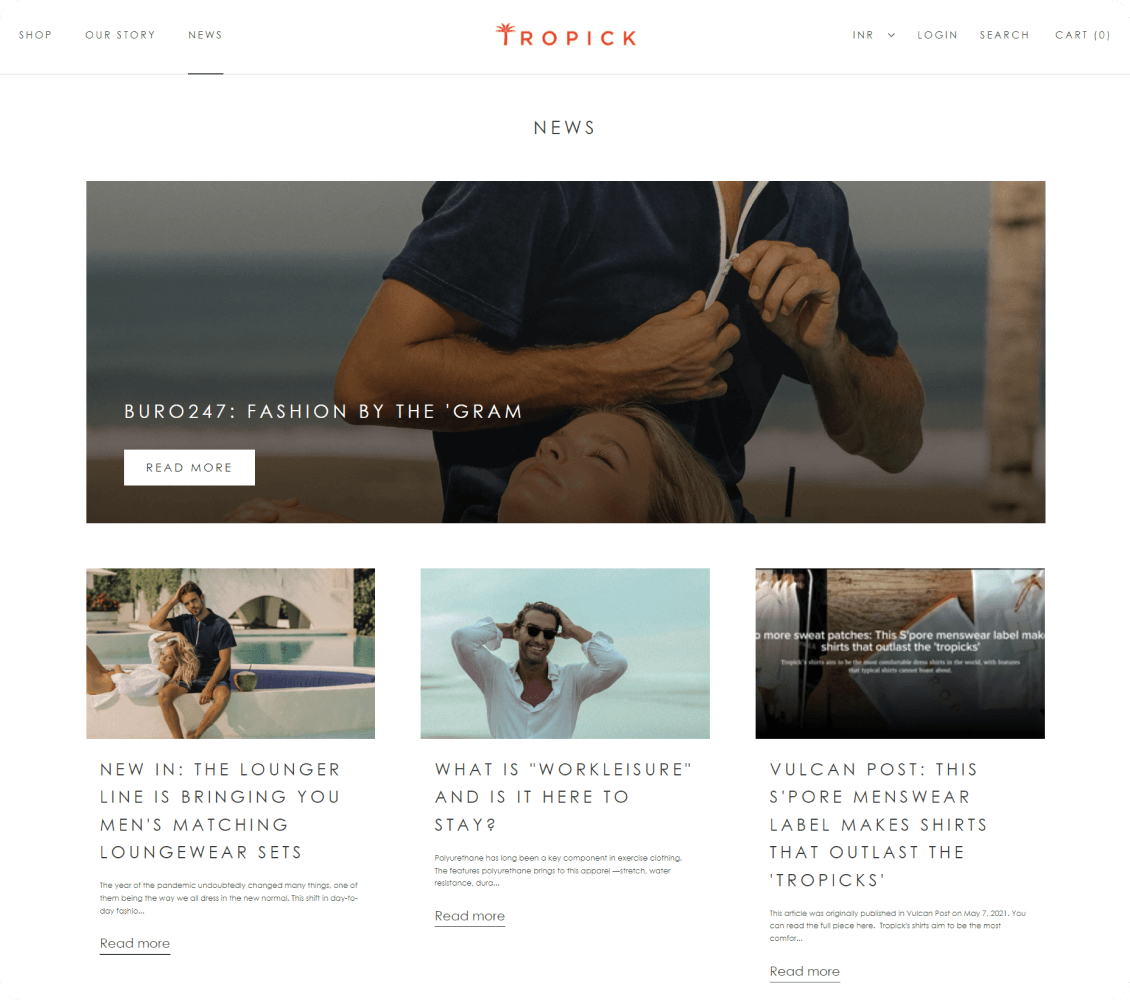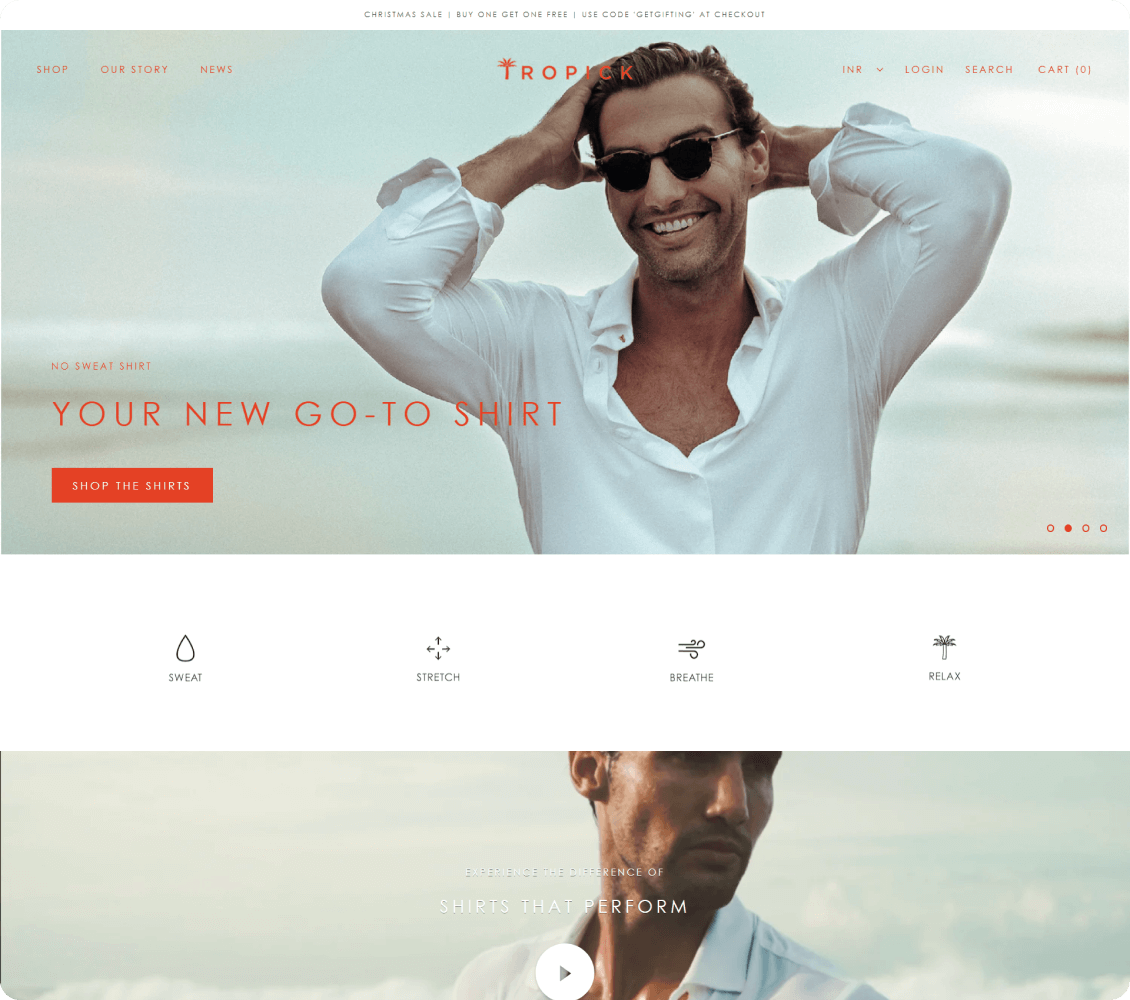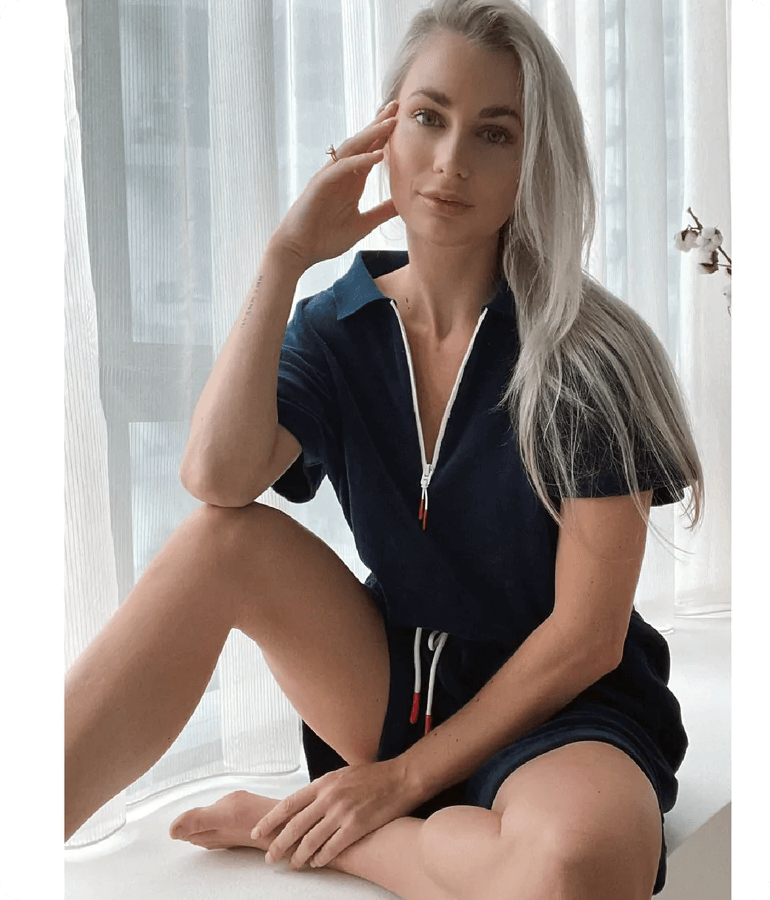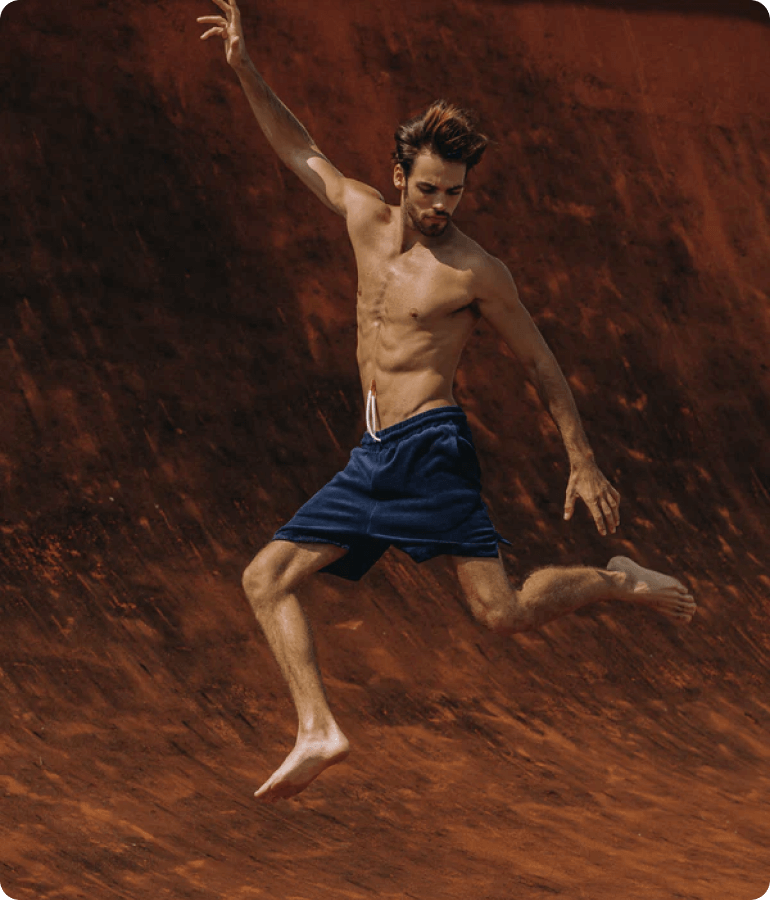 Simple Shopping Experience
The product detail pages (PDPs) have a minimalistic design, which results in a smooth e-commerce experience for the shoppers.